Years ago, my college roommate and I became great friends! After graduation, he attended additional technical training for physical therapy and chiropractic care. Afterwards, we found ourselves living (with growing families) in the same state! He had completed several years of working for various clinics, when he decided to start his own.
I was honored when he asked me to help him get started by providing a company logo. Something that would pay respect to the local community, and portray his services in the best light!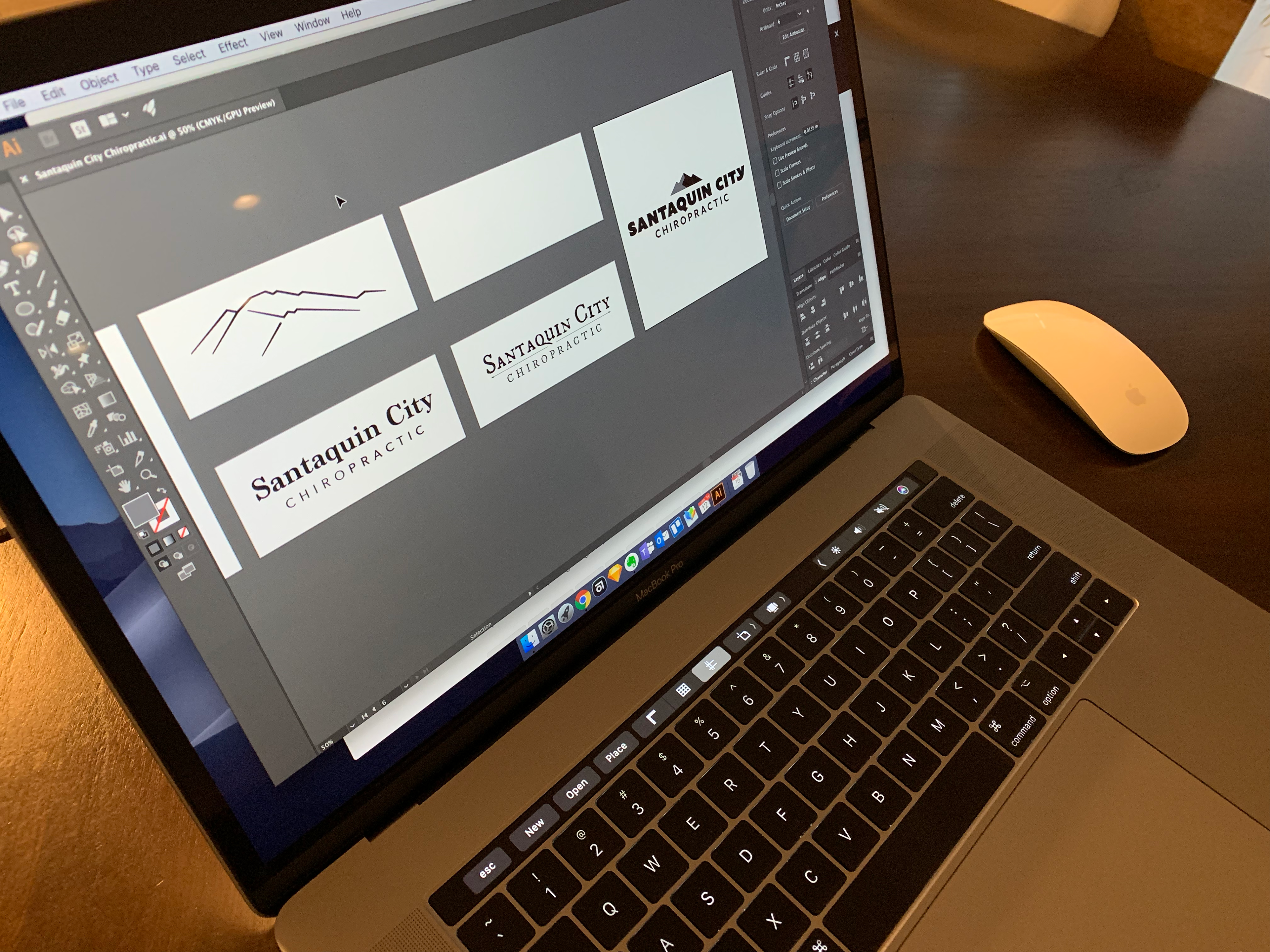 Although this was a rather messy effort (or without a great process), it was a great experience to learn from. I thought a night or two, and I'd be able to call it good. Initially thought to be a small task, it grew into several weeks with back and forth communication, adjustments to both graphics and typography, and finally a a split-second, final decision the night before files were handed over to a laser cut acrylic shop.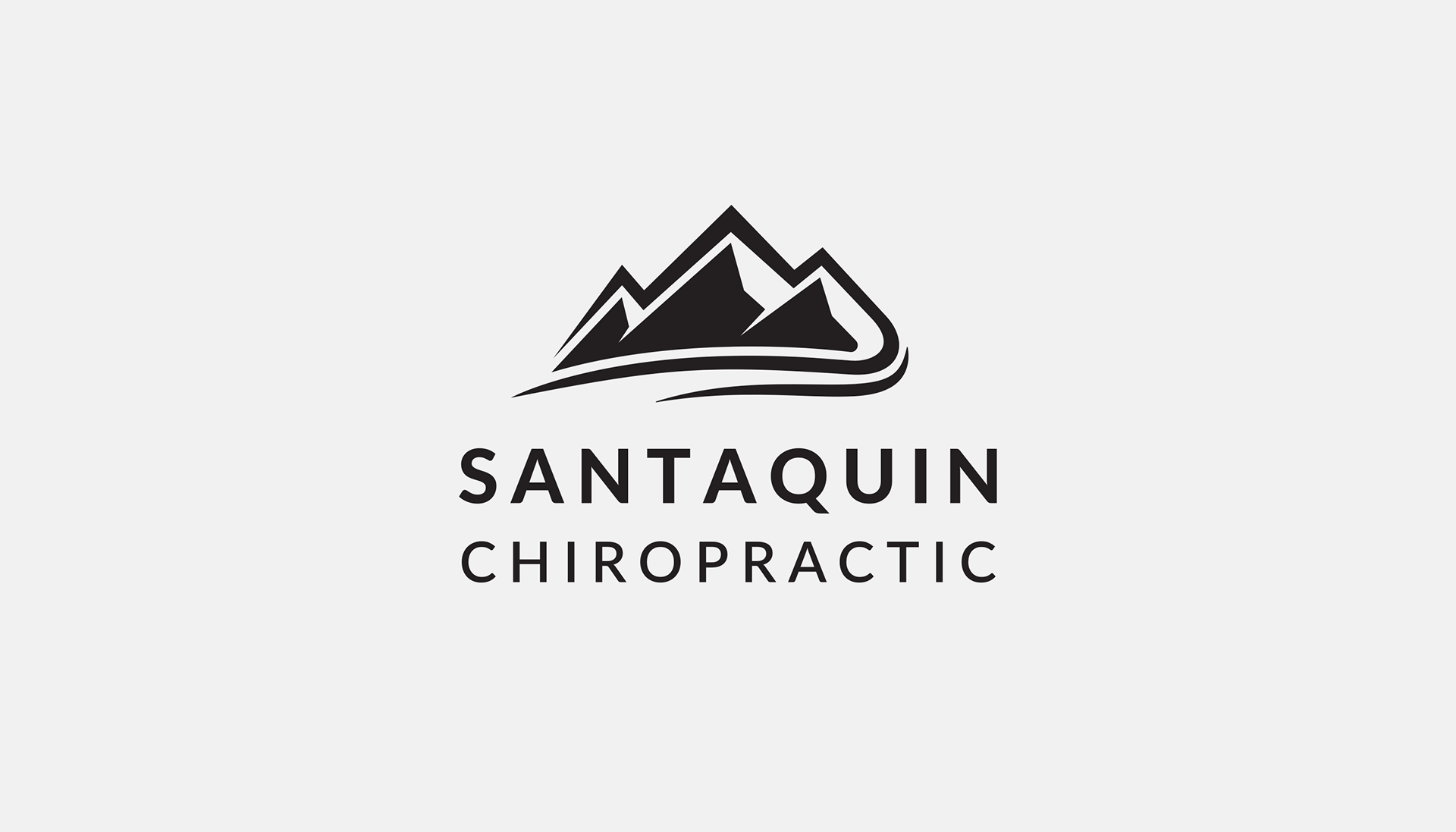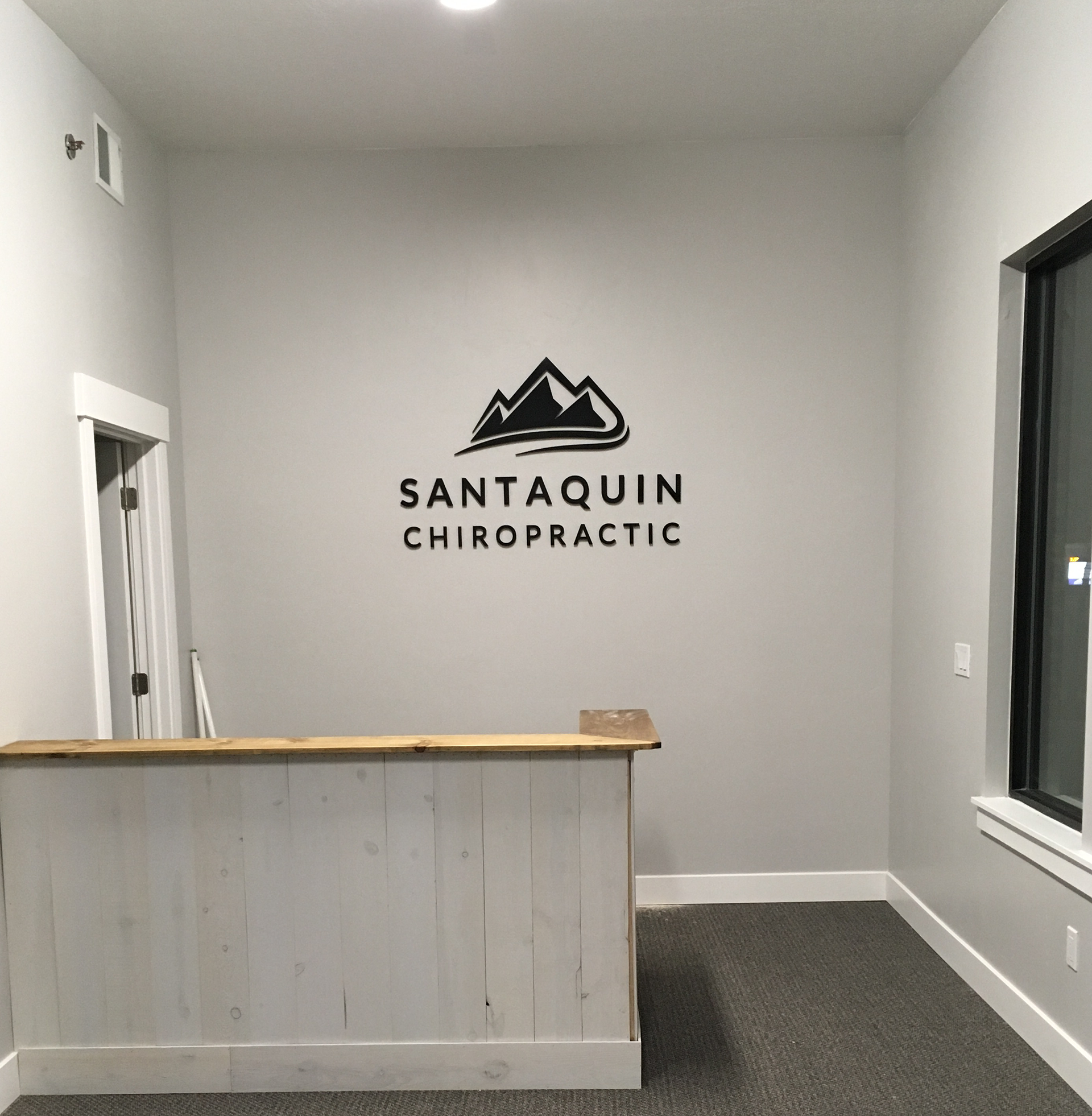 Check out how they've implemented this single element into their website, marketing, and areas of brand identity: 
https://santaquinchiropractic.com/