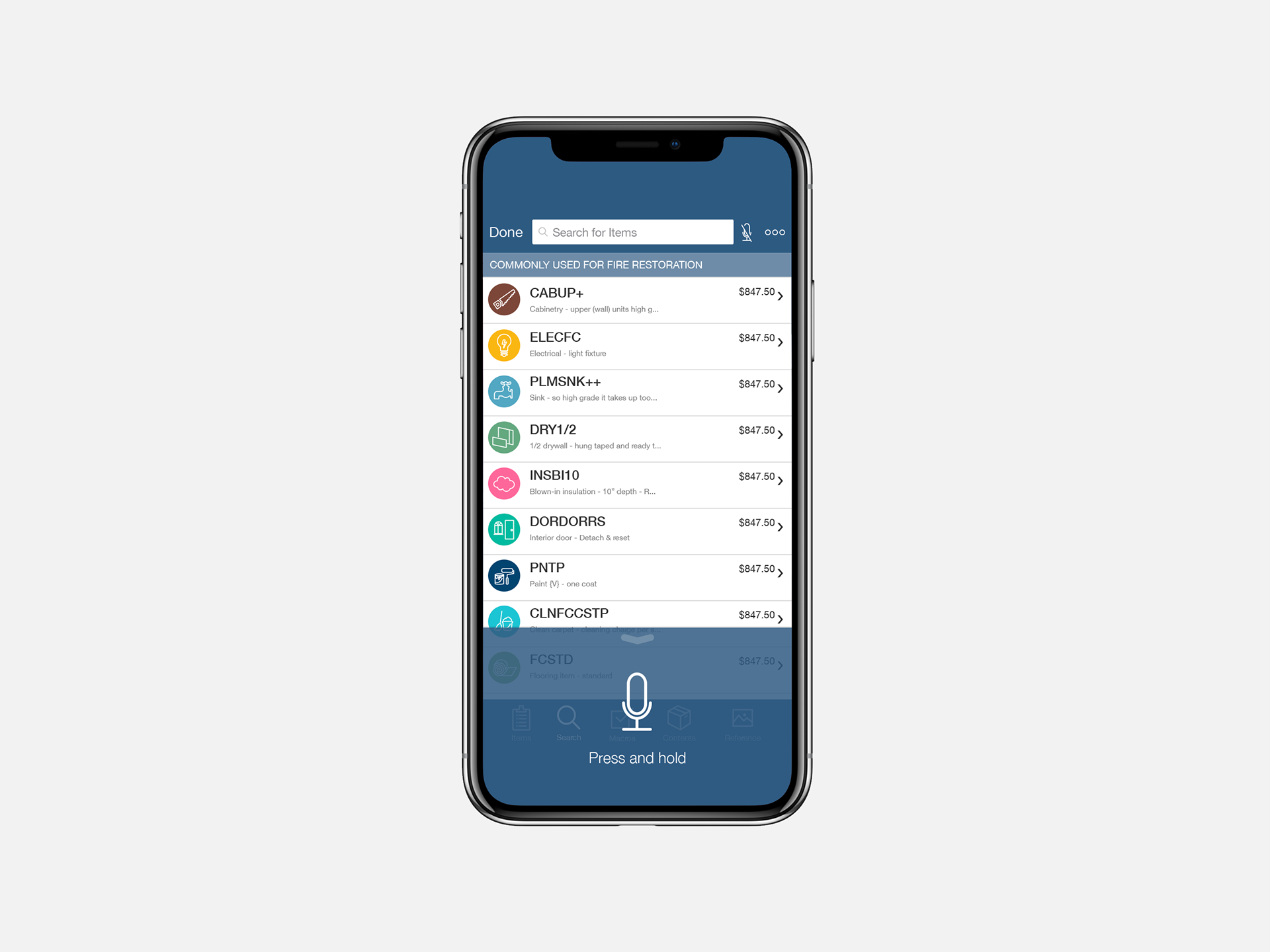 The most important factor to finding success with a new product feature is gaining input from actual end users. In addition to in-person testing, video and voice chat discussions, and other forms of user insight, our UX department conducts product demos and tests during our annual user conference. Hundreds of attendees are able to get a peek at what we're working on at Xactware.
During our 2016 Xactware User Conference, I was able to test the new voice input search feature—with the aim of better understanding what users thought, and how much faster the job-at-hand could be—taking notes along the way.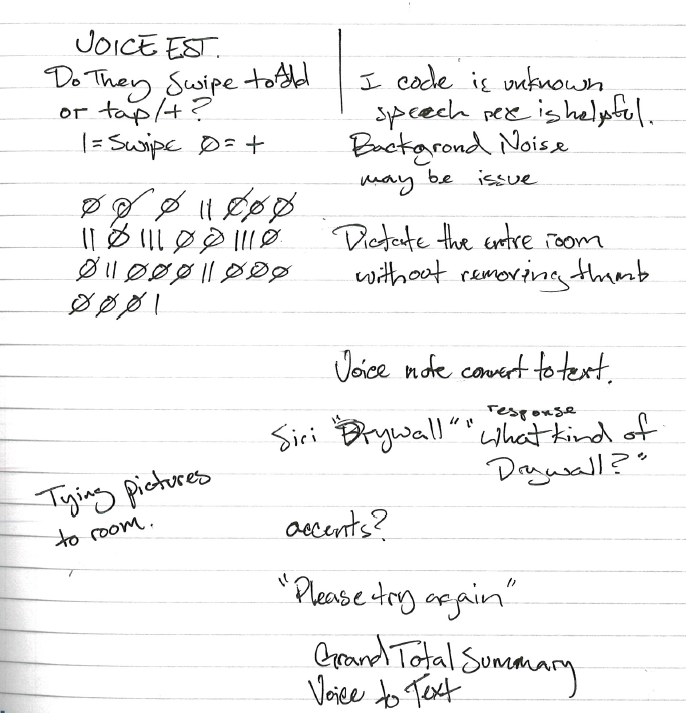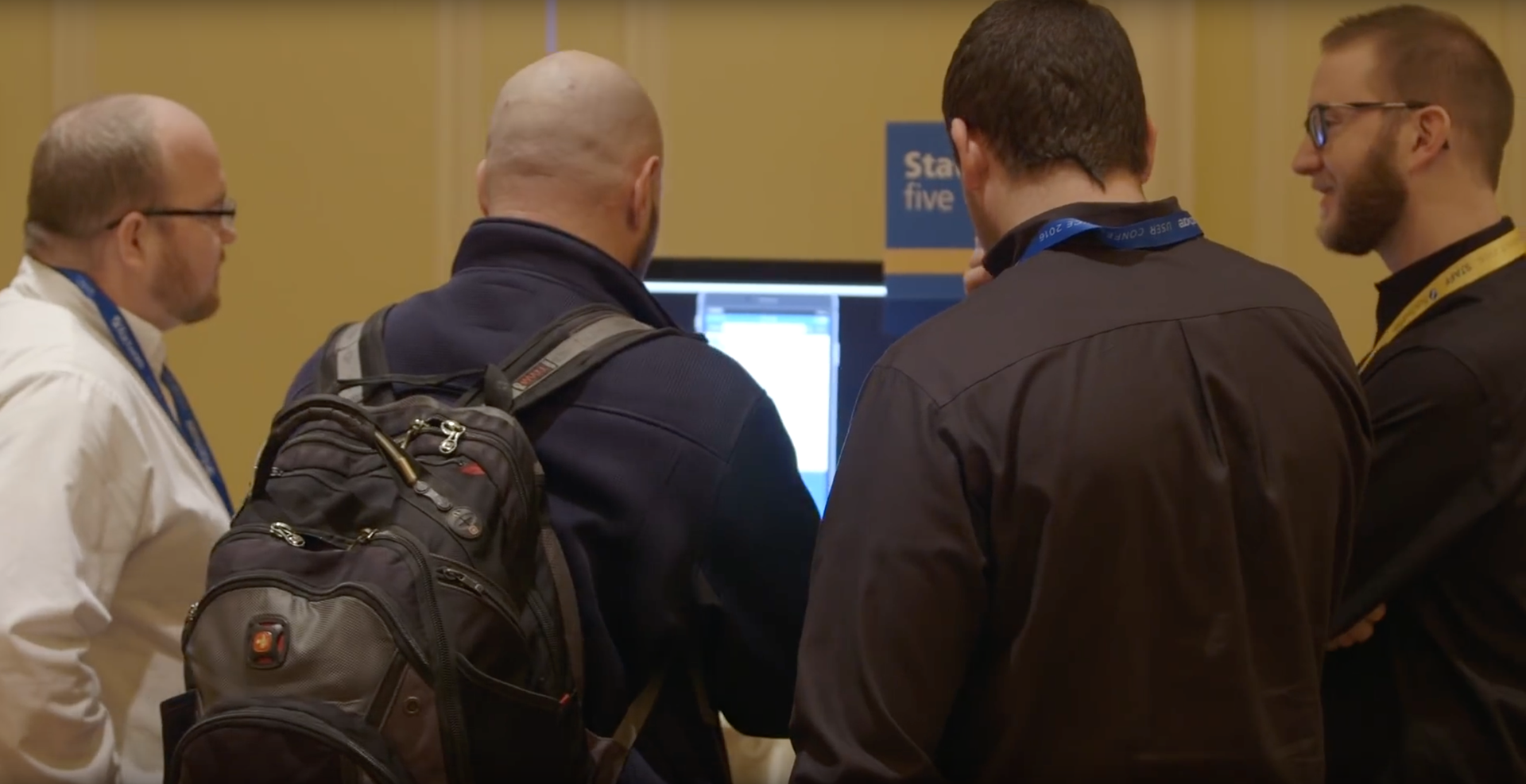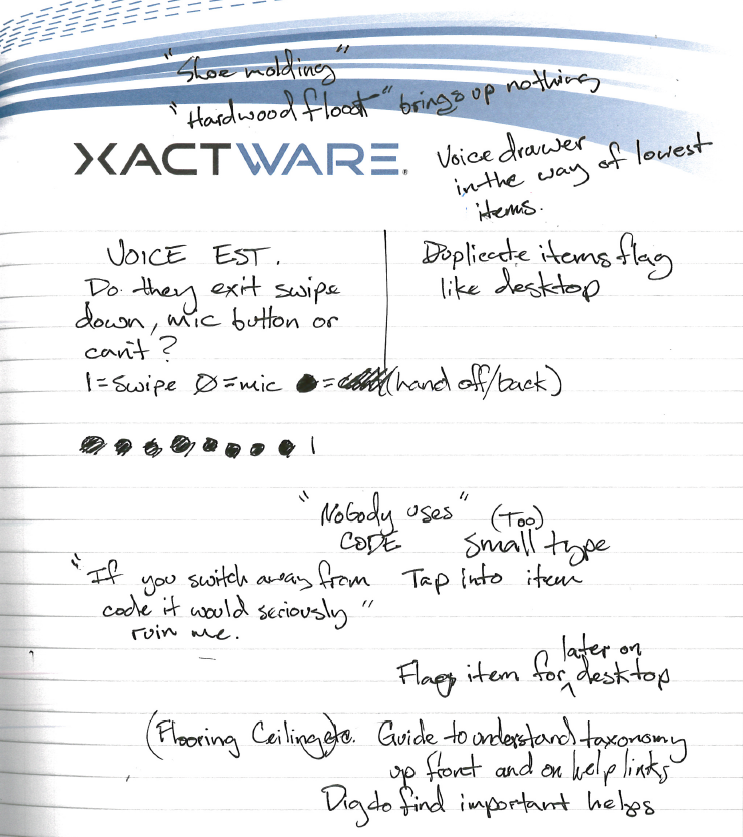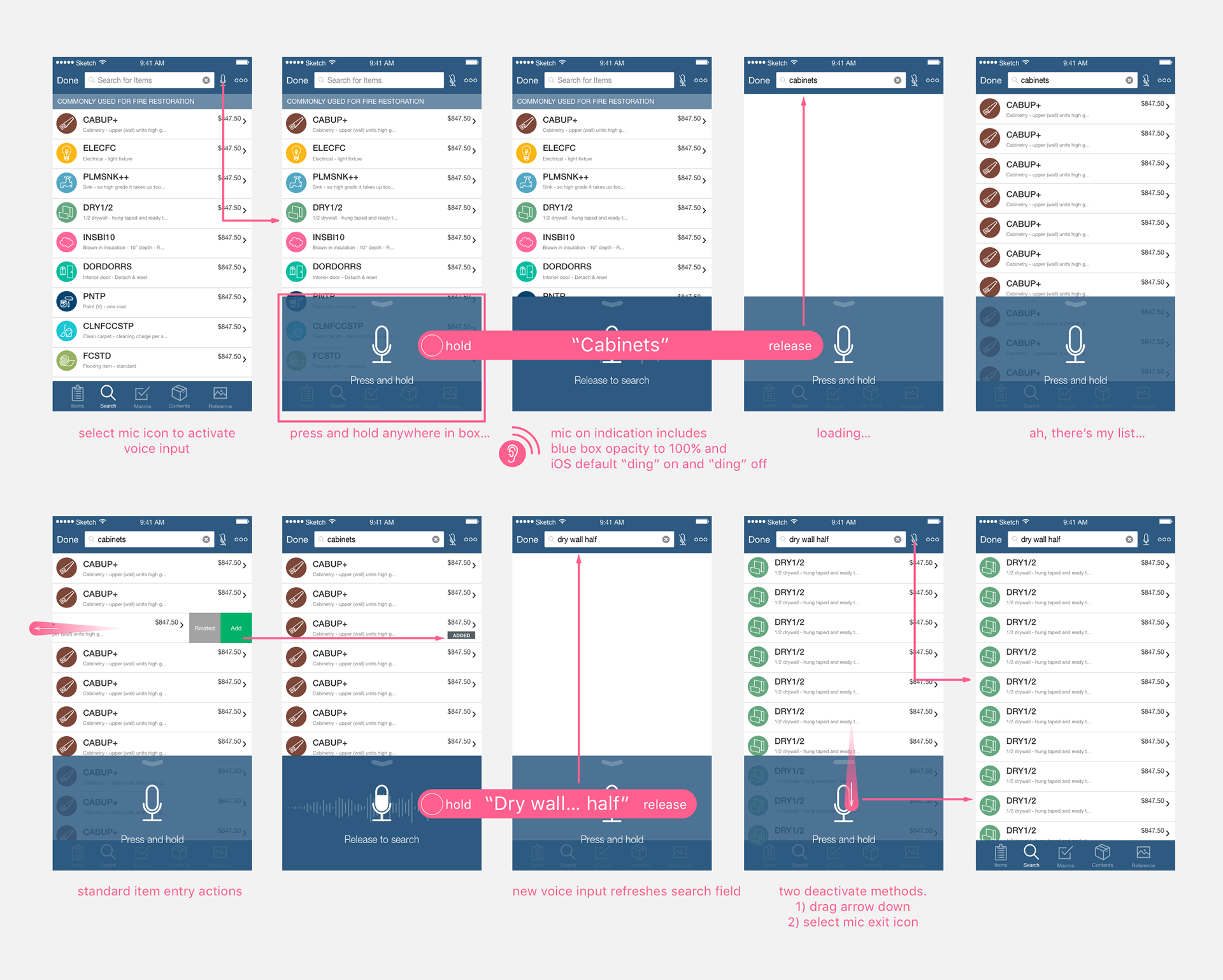 Here's the product update video, presenting this new voice input feature (along with a few other features). It's only showcased for a few seconds, from the 00:22 second mark.